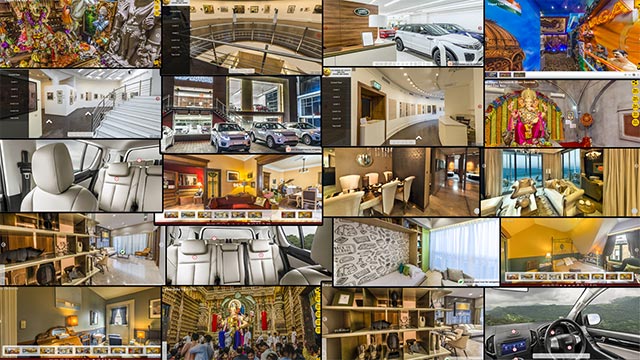 360 Degree Photography
360 photography is the new buzz word in the world of immersive technology. It transforms an ordinary photo into an interactive, visually simulative panorama wherein the viewer is virtually placed in the center of the scene as if he were actually standing there.
The 360 degree visual environment of a Virtual Tour offers visitors far more contextual information than a series of static images or a linear video clip for the same amount of downloadable bandwidth.
It opens up a whole new world of doing business via the internet.
We offer VR photography services in conjunction with our partners in Mumbai, Click360.